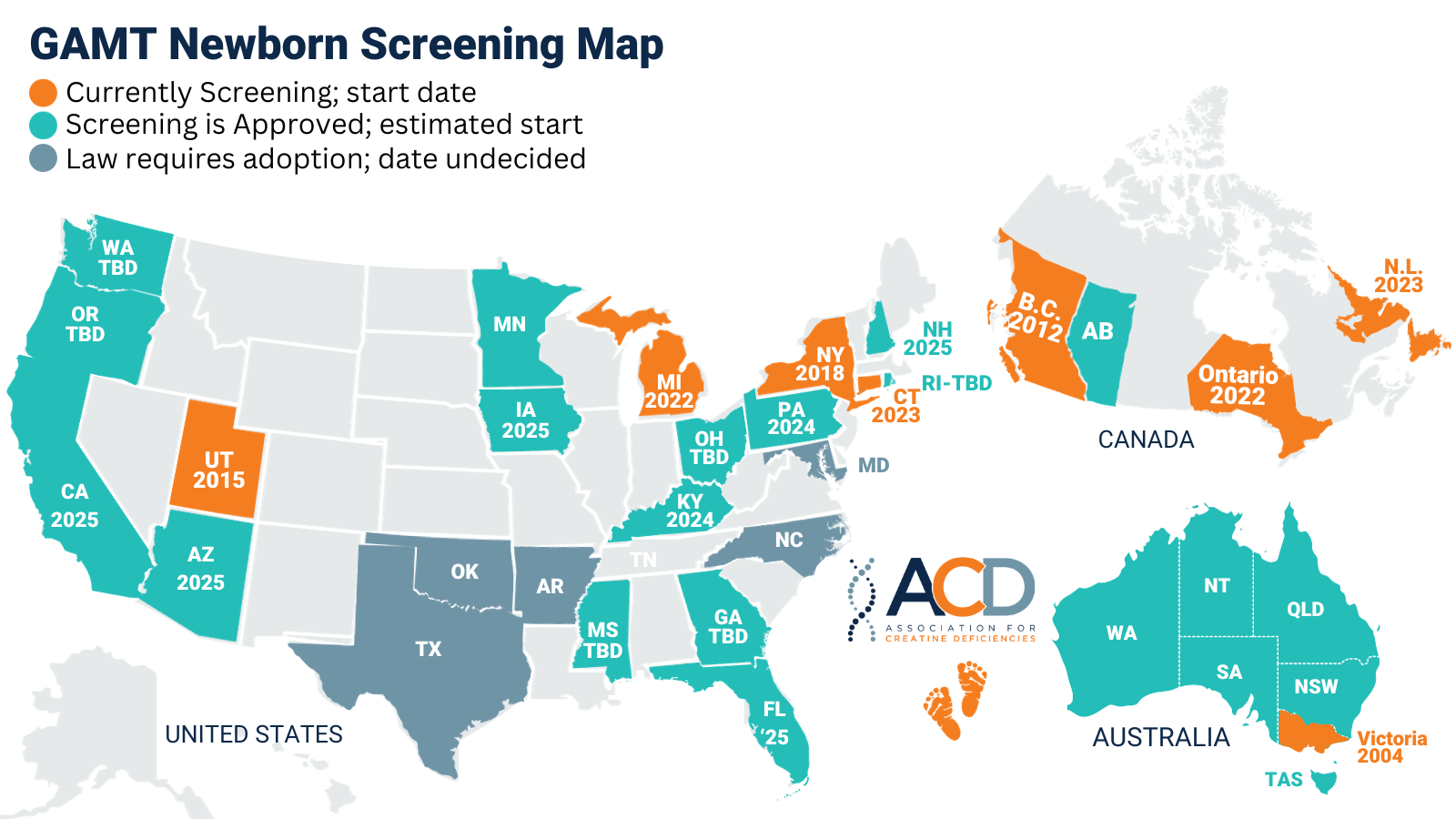 Advocate with Us
If you'd like to advocate in your region, email us at heidi@creatineinfo.org and let's work together! A local voice is the most influential in making change and we can help you prepare with slides and a customized presentation. Another way to advocate is to tell your story of GAMT and how it's impacted you or a loved one's life. Tag your stories on social media with #addGAMT or make a donation to support our work here.
What is Newborn Screening?
Newborn screening (NBS) is the collection of blood drops from a newborn's heel onto a card of filter paper to screen for an approved group of disorders that require immediate treatment. The blood is usually collected between 24-48 hours after birth and sent to a government-run (or government-contracted) lab for testing.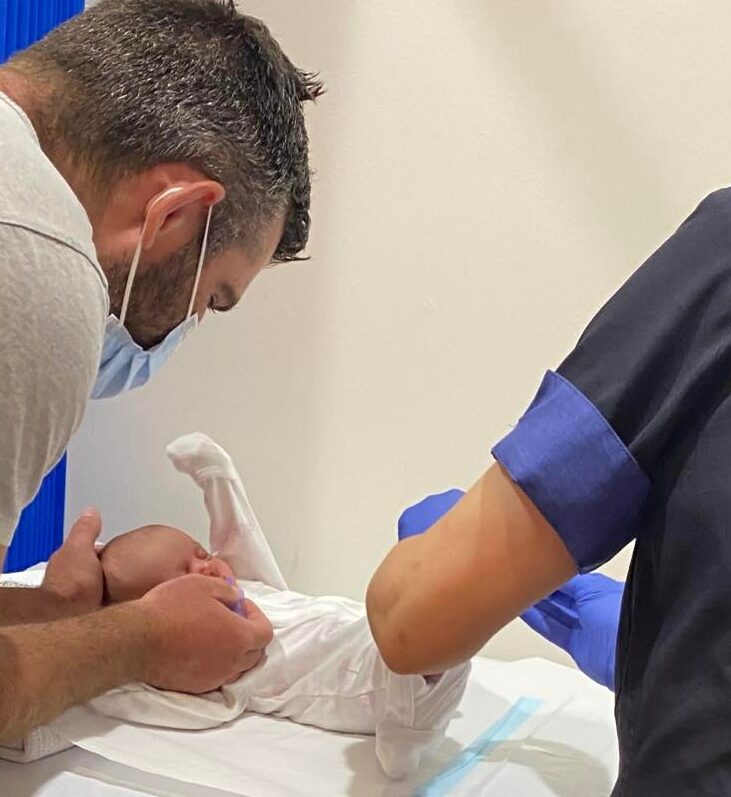 PKU is the most well-known disorder as it was the first disorder screened for, beginning in the 1960s, but most NBS panels now screen for many disorders. In the United States, the Secretary of Health and Human Services maintains a Recommended Uniform Screening Panel (RUSP) of disorders that is provided as guidance to the individual states. States are not required to follow the RUSP recommendations except in the case of those states that have passed legislation committing themselves to follow the RUSP. Inclusion on the RUSP is a major milestone for our community, achieved January 2023 and after nearly 7 years of advocacy work by the ACD and partners. RUSP inclusion increases the likelihood of GAMT being screened for, not only in the U.S., but in countries worldwide. This is evident in recent advancements seen on the map above.
ACD is actively advocating for the expansion of GAMT newborn screening and supports research of CTD newborn screening as well. AGAT newborn screening is theoretically possible with the measurement of GAA (also referred to as "GUAC" in newborn screening labs) and Creatine levels, the same levels measured in GAMT screening, but the sensitivity of the instruments currently available is not great enough to differentiate a "low-normal" and an AGAT level. There is hope that improvements in technology will make screening for AGAT possible.