"Enriching Her Life With Therapies" – Randi
Since Sonnet wasn't diagnosed with GAMT until she was seven-years-old, she is severely affected developmentally in every way. We found that with treatment and therapies she gained new skills quickly. Her therapists are a VERY important part of our team.
It was hard to sort out what she needed first since she was globally delayed. We began with the most pressing needs, that of Physical Therapy, Occupational Therapy, and Speech Therapy. We are fortunate to have a pediatric therapy center nearby where all of these needs can be addressed in back to back appointments.
Sonnet works on counteracting hypotonia and core weaknesses, as well as motor planning in Physical Therapy. She has progressed from a child who could barely sit up on her own to one that is on the cusp of independent standing, with walking just around the corner! While this is a lot of hard work, our skillful therapists have used play to disguise much of that work.
Occupational Therapy has addressed a multitude of sensory needs (interestingly she is both a seeker and an avoider!) and worked on feeding, toothbrushing skills, fine motor, and some basic cognitive concepts such as numbers and colors. Eventually, we hope to advance to dressing skills and potty training.
In the beginning, speech therapy was the introduction of basic vocabulary and attempting to get a sound – ANY sound – to come out of Sonnet's mouth. Two years later we rejoice when we get an utterance that resembles what we've asked of her, but she remains mostly nonverbal. She is beginning to point to pictures in books in preparation for eventually using a communication board.
These three therapies have been our mainstay for two years, and they are absolutely vital to Sonnet maintaining and learning new skills. But we have recently added two additional therapists who have become a valued part of our team.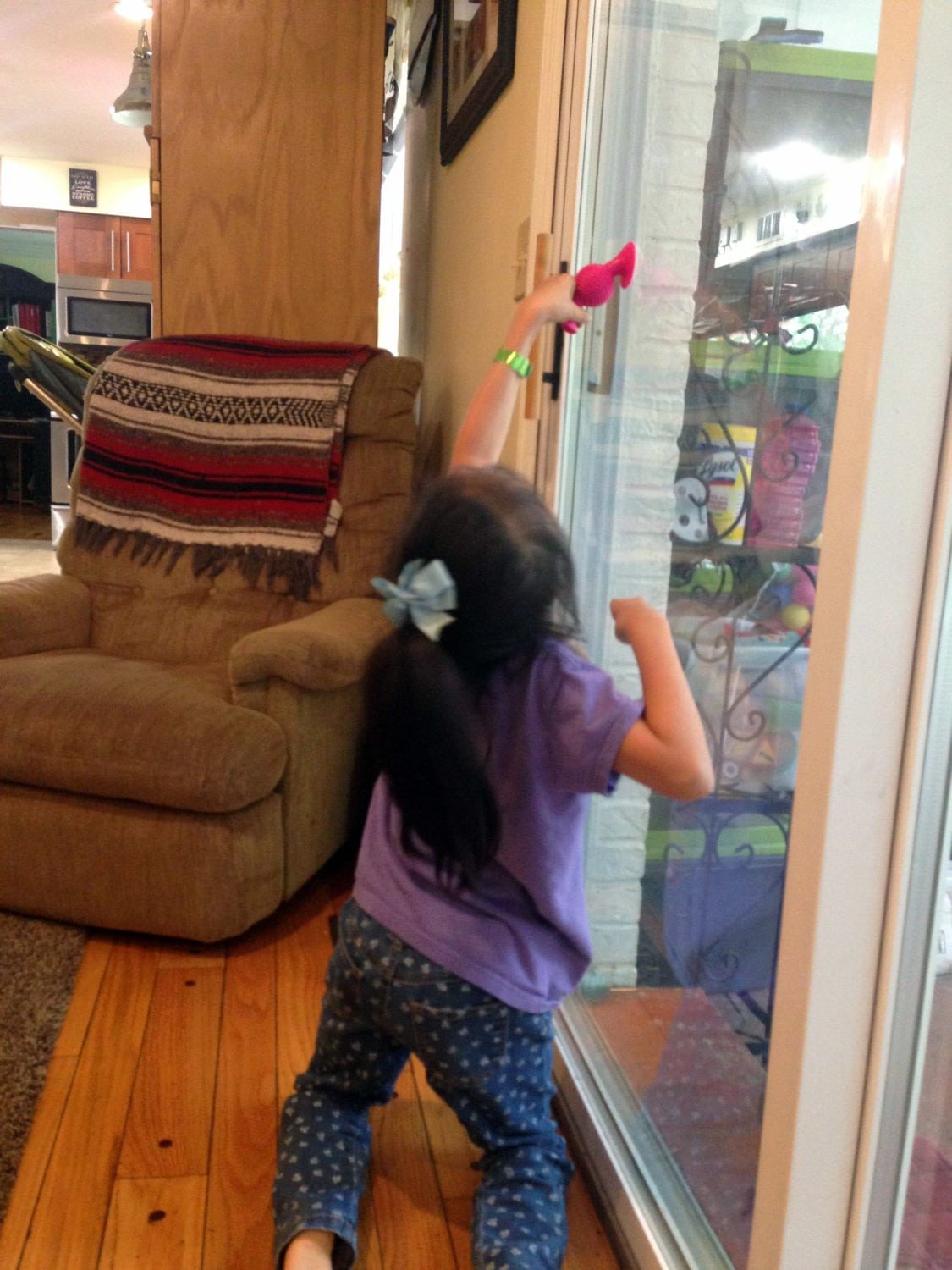 Our BCBA (Board Certified Behavior Analyst) has helped us address negative behaviors such as throwing, scratching, biting, etc. and began using PECS – Picture Exchange Communication System – to give Sonnet a voice.
The second and most recent addition is our beloved Music Therapist. She visits our home twice a week and can accomplish the near impossible even on those difficult melt-down days. Music seems to reach a place in Sonnet like none other. We have seen increased verbal utterances, following directions, crossing the mid-line, color recognition, and so many of the goals she works on in the other therapies reinforced through music.
This is certainly not an exhaustive list of all the therapies that are available to our children. Sonnet has also tried art therapy and pet therapy. We would like to try hippotherapy which uses horseback riding to improve coordination, balance, and strength. But my point is there is a whole world of "helps" out there for our kiddos, and they can be very valuable and worthwhile additions to the day. If a certain therapy or even therapist isn't a good fit for your family, consider trying another.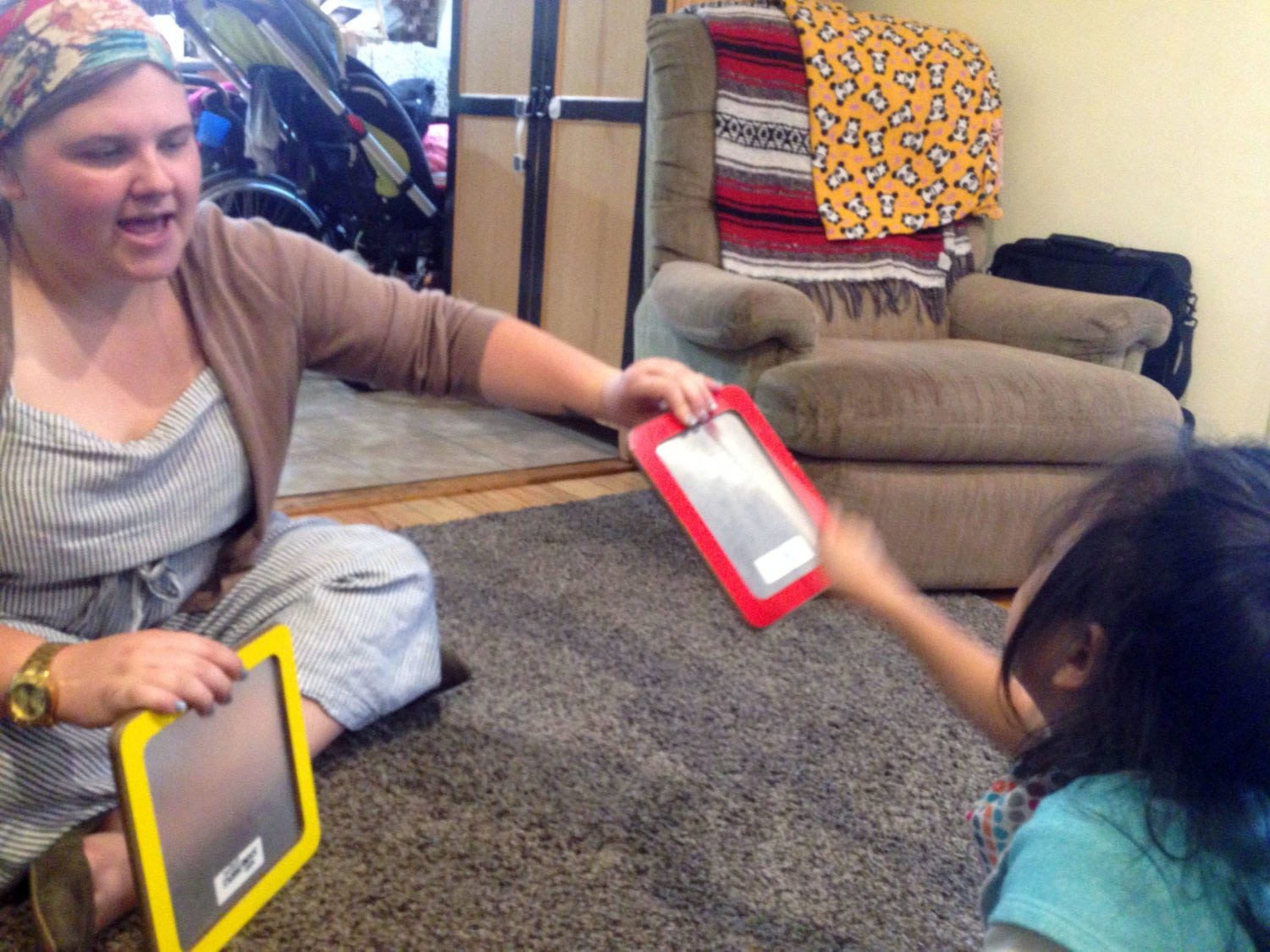 I feel certain that we wouldn't have seen the rapid development of new skills without our team all working together. Therapies have enriched Sonnet's life so much.