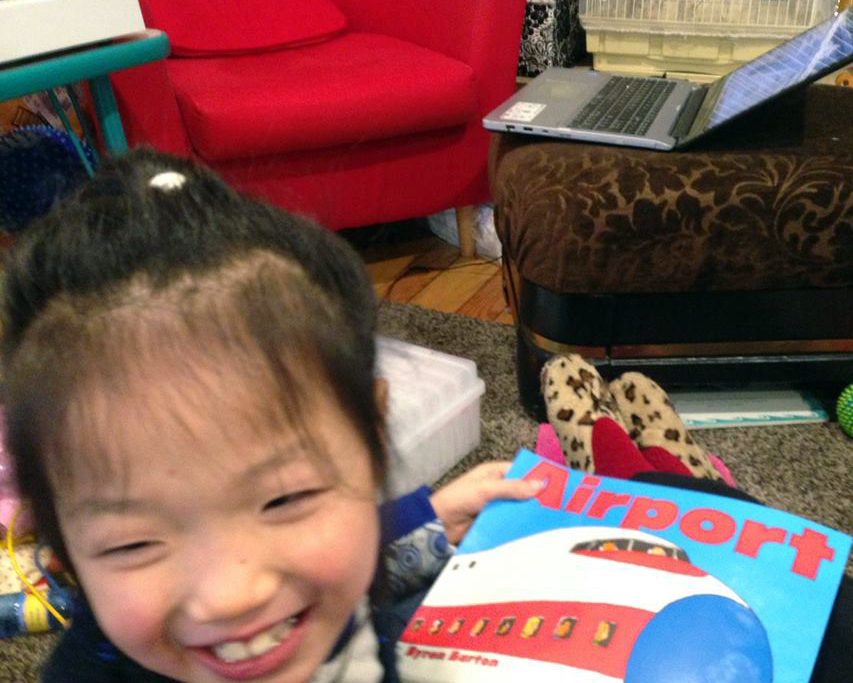 "Traveling with Special Needs" – Randi
Everyday life with special needs children can be challenging. But one adjusts to the "new normal" and establishes a routine that works at home. When you add traveling to the mix it is a whole 'nother mix of complications. My daughter thrives on routines, yet plane trips and overnight medical stays are just part of her reality (and mine!) How do we cope with these trips thrown in every few months? Here are several of the things that have helped us to have a more positive outcome.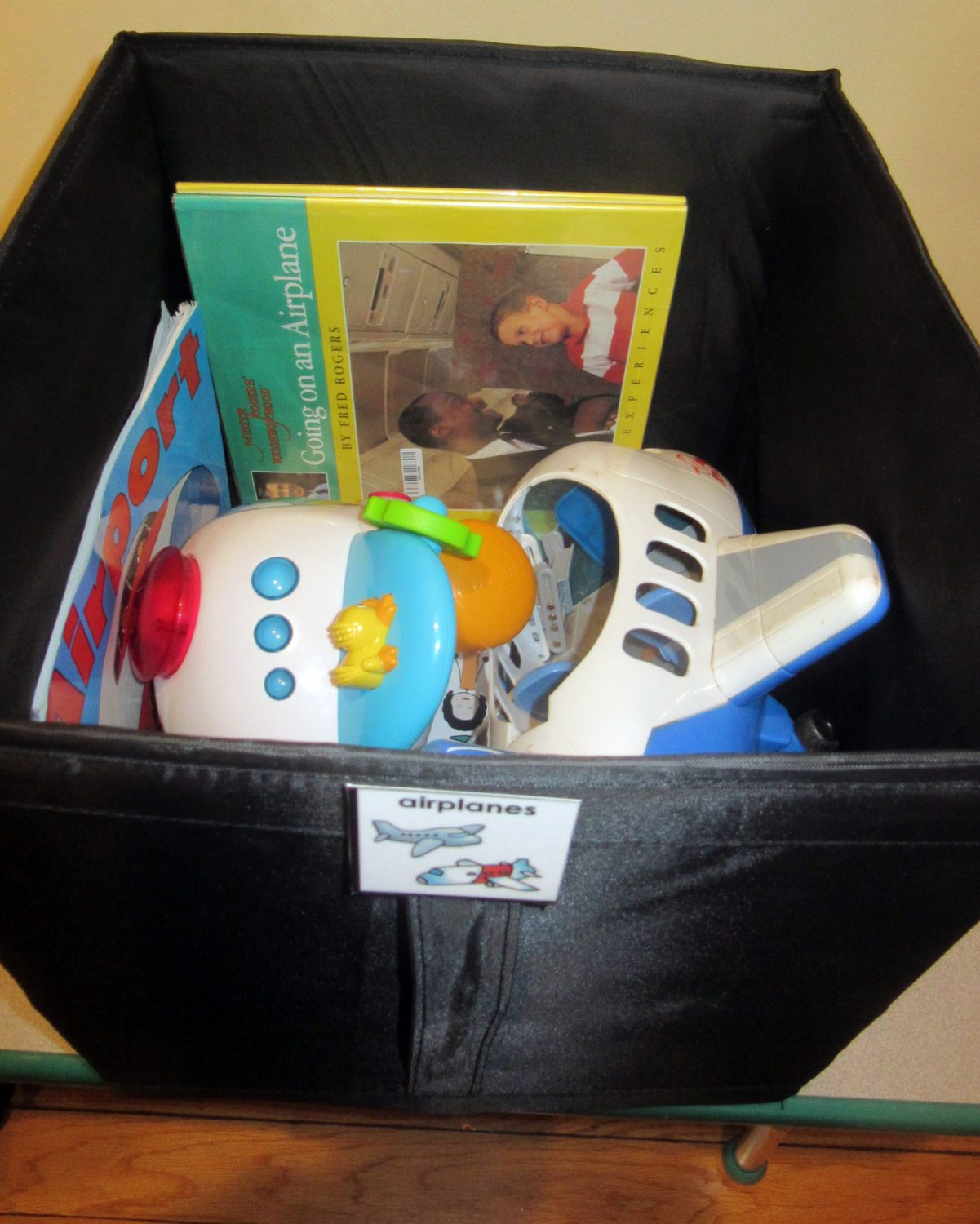 Getting acquainted with airplanes and what to expect – Our household actually has a storage box devoted to books, social stories, and toy airplanes. About a month before we take a trip I get out the box, read the books (repeatedly) to her, and we play with the airplane toys. I believe it has made a big difference in her ability to cope with a trip.
Handling the kiddo and the luggage all by myself– Once we get dropped off at the airport I experience the challenge of handling the wheelchair and our luggage solo. Backpacks have really been key for me here. One hangs from the handles of her wheelchair and it contains the heavier items including the laptop, Ipad, and clothing. Another backpack, which functions as the diaper bag, rides on top of a carry-on bag. I wear a small cross body purse with the medications in it. This literally doesn't leave my body during the trip (except when going through airport security) so there is no chance of losing her medicine.
One backpack and my purse are "personal items". The other backpack and wheeled bag are our official carry-on luggage. That roller bag is a hassle to take, but it contains Sonnet's most important comfort items. More about those later.
Remembering the child's tendencies– on our first couple of trips I accepted the drinks offered by the flight attendant. After arriving at our destination wet, I decided that taking a travel cup of coffee on board with me (I have a little thermos that doesn't have to be kept upright) and a spill proof cup of juice for Sonnet was a bargain – even when forced to pay airport prices for it. The first thing we do after clearing security is to buy drinks to carry onto the plane.
My thermos and Sonnet's cup will fit in the side pockets on the backpack so that keeps my hands free. Sonnet has way too many sensory issues to trust her around open containers of liquids in a small space. Enough said.
Keeping the child comfortable— Sonnet's comfort items include her blanket, dolly, and an Intex Kids Travel Bed which is inflatable with sides. This bed even comes with its own air pump and it all fits very nicely in the carry-on bag. Having a space where she feels comfortable is so important, especially when she is out of her usual routine. Yes, she COULD get out if she challenged the sides, but she doesn't want to.
Before we purchased this bed there wasn't any choice except having Sonnet sleep with me. She was combative at night, hitting and scratching every time she turned over. Besides not getting any sleep, I worried that she would fall out of the hotel bed!
Transporting bulky medications while trying to travel light– Sonnet needs seizure medicine and an emergency seizure kit in addition to the Creatine for her GAMT.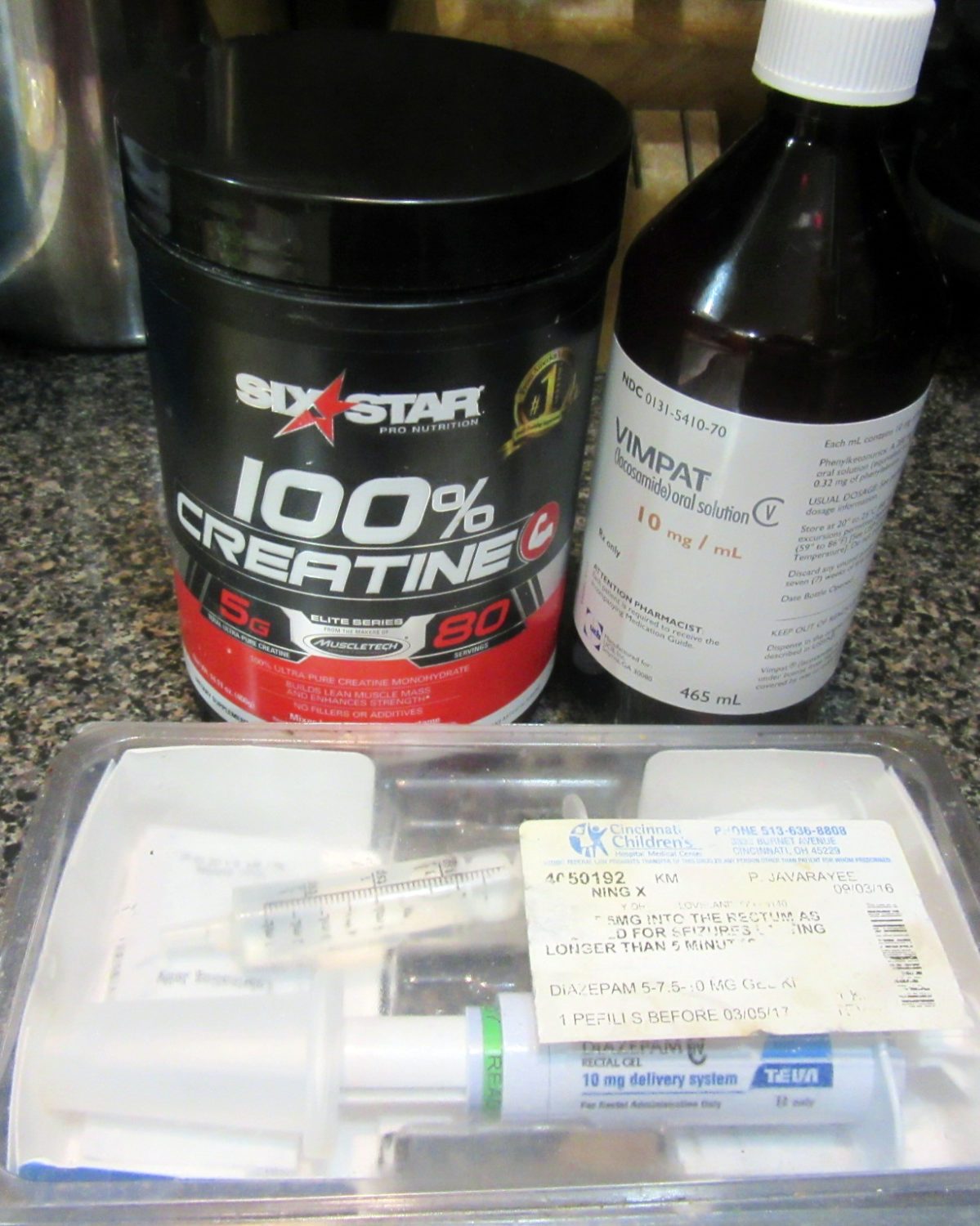 I asked our pharmacist to provide a small prescription bottle that I could use for travel. They were happy to help.

Also, I've used a couple of different options for the Creatine. The first thing I tried is actually a bead container from a hobby store.
But I later discovered a box with three sections for each day, and each day comes out of the case. I only have to take the days that she will need, and it keeps track for me whether I've given her all the doses for that day — cause sometimes moms need help when outside of their routines also!

This leaves me with a medkit that fills only half of a gallon size storage bag and fits nicely in my purse.

Choosing the method of travel wisely– Read reviews. Ask your friends for recommendations. But sometimes you just have to try the options to see which work the best for you. Sonnet and I have flown on only two airlines. One was American who left me unassisted carrying Sonnet to the back of the plane while dragging all of our bags, then upon landing pulled a stairway up to the plane door and left me carrying an eight-year-old down it – not fun. The second and our preferred airline is Delta. They always board us first and upgrade us at no extra charge when the seats are available. Most recently I was impressed that they waived the fees when we needed to fly a week earlier than our reservation because our doctors weren't going to be there on the date of our scheduled appointment! They've really gone out of their way to accommodate our special needs, both on domestic trips and on our long flight home from China.
Probably the hardest thing for me- accepting help when I need it. On our first couple of trips, I tried to do it all myself. After all, she is my daughter and I am Super Mom, right? Not so much! There is just about always someone who asks to help us, and I've learned to say, "Yes, thank you!" Sonnet is a charming and social little girl and often the person asking to help us is interested in her story. It has lead to meeting some really nice people, and I admit it. I take full advantage of the situation and tell them about the thousands of wonderful kids like her who are just waiting for someone to give them a chance.
And finally- doing something just for FUN on the trip. Sonnet spends lots of time in medical appointments. To sweeten things just a little bit I always find something fun for us to do while away. It could be something as simple as a long walk or reading books and playing together. Or it might be visiting something touristy. Being from a large family that one-on-one time is actually a treat for her! Our medical trips have become special times for us to spend together. We hope that some of our ideas help to make your next medical trip a little easier.