"Success Using Teletherapy" – Randi
Most of the country has been on hold for a few months due to the COVID-19 virus. Even now, with the country reopening, our family is only going to required doctor appointments.
My daughter Sonnet, who has GAMT on her lengthy diagnosis list, needs weekly Speech, Physical, Occupational, and Music Therapy. I was skeptical about the effectiveness of teletherapy. Would she even pay attention via a screen?
Teletherapy has allowed us to stay safe at home while continuing to work on new skills, but it has moved me from a passive role to an active one. Instead of merely transporting to the therapy center, I must now be sure we are set up with the supplies needed to work on our goals. I also must be more hands-on.
In some ways, it is more work, and we miss the face to face interaction with our therapist friends. But doing teletherapy has allowed us to work on daily living skills while actually IN the non-threatening home environment.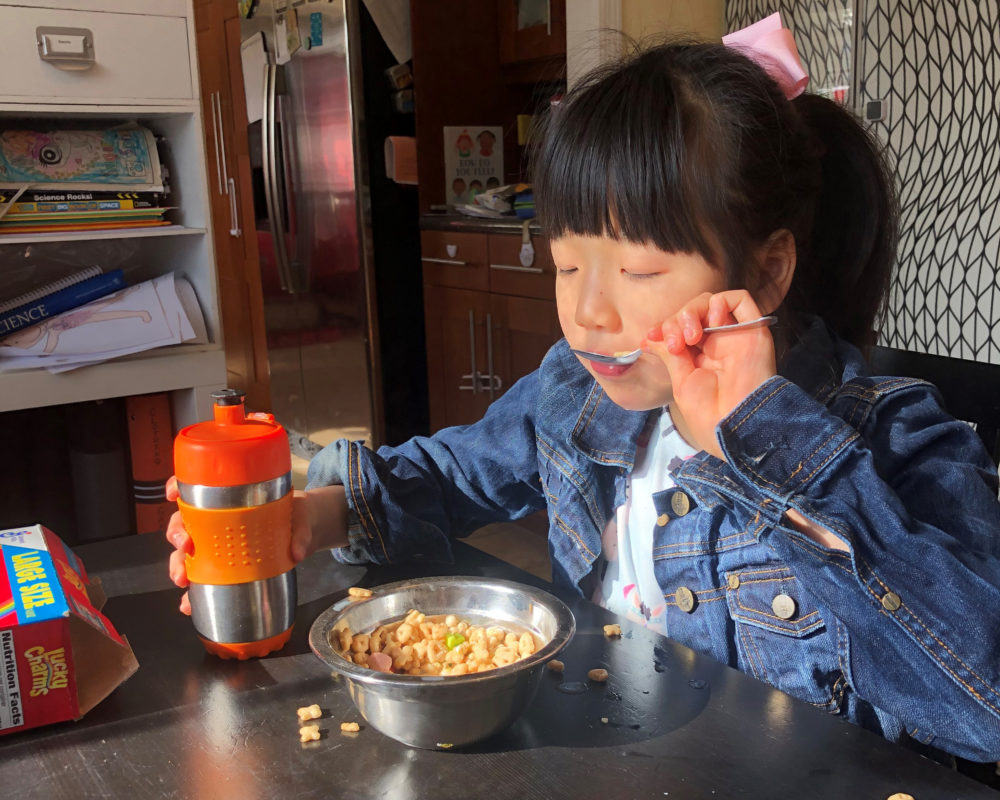 One of Sonnet's "behaviors" is throwing. This has made independence while sitting at the table a challenge. Self-feeding has been one of her OT goals for a very long time. But with her history of neglect (from her native country), food is known to be a major trigger for anxiety. We have attempted and then had to step back several times with feeding skills while in a clinic setting. But after just a few weeks of staying at home, she's had success!
A second long-term goal was for Sonnet to pull to standing and cruise around the furniture. The physical therapist was able to view areas in our home via Zoom. Then she could instruct me on how to help Sonnet accomplish these skills in her actual day to day life. While still a work in progress, she's come a long way in just a few months.
Her third huge accomplishment was learning how to get out of bed by herself!
She worked for months on this skill using a mattress in the therapy center. But oh! How sweet to have it "click" at home! When the virus has passed, we will both be happy to return to therapy at the clinic. I'm grateful, however, for the success that Sonnet has shown through teletherapy.