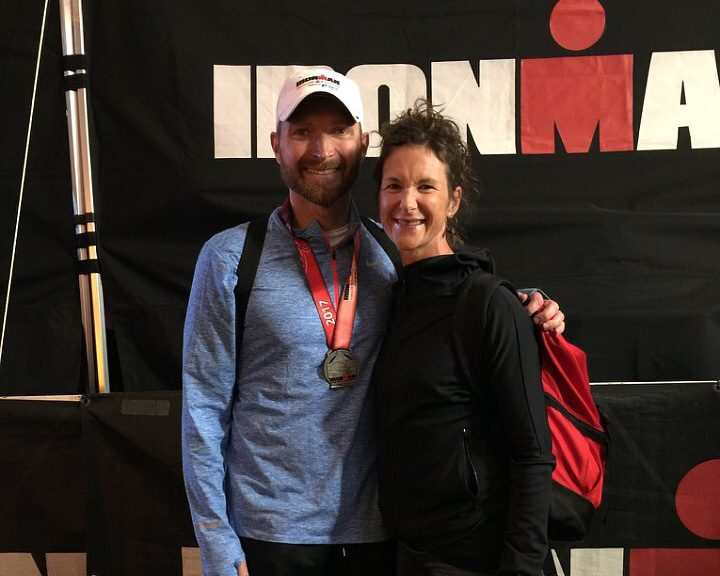 "#MyGivingStory" – Jerry
This story was shared with #MyGivingStory in connection with the Giving Tuesday initiative. #MyGivingStory shares the stories of everyday heroes giving their time and talents to the charities they love. 
I just finished my second Ironman triathlon. It's a lot. A lot of training. A lot of swimming. A lot of bike riding. A lot of running. And oh yeah, a lot of being distracted from real life because when you're not swimming or biking or running, you're thinking about swimming or biking or running. Also, it costs a lot of money. And, last, but not least, it requires a lot of support (and understanding) from your family to allow you to go through the process. It's a very selfish act, and sometimes I cannot believe they let me get away with it. I say thank you A LOT.
So, when I was thinking about doing this very selfish thing for a second time, I thought about how I could possibly make myself feel better about being so selfish. It didn't take a lot of thinking. The solution seemed pretty simple. I would raise money for The Association for Creatine Deficiencies.
I don't put myself out there that often, and I strongly dislike asking for help. But I wanted to get real serious about this. The wife and I put together a Crowdrise donations page where we told the story of our two with GAMT, and what it meant to us to raise money for ACD. It's so personal, and I was a little sketchy about being so open. But this required opening up, and I think it helped me to have something to hold onto during my training as well. It was now bigger than just me, and I prefer it that way.
I launched my official campaign on Rare Disease Day, and I called it "Suffering for a Cause." My tagline was: "If you give, I'll suffer for it." I shared our story and facts about CCDS with family, friends, and coworkers. The response overwhelmed me. Before I had even begun my training plan, I already had contributions starting to add up. It was so humbling, and motivating, and inspiring. I couldn't wait to get going.
As I progressed through my training, the cause pushed me forward through all the suffering and the selfishness. I competed in a few ramp-up events, and gave some updates on the website, and each time I did, the renewed support pushed me forward even more. There was no way I would let anyone down.
When I crossed the finish line this time, it was a very different feeling from the first time. I felt the same relief of being done, the same blend of fatigue and happiness. But this time, the sense of accomplishment was so much stronger. I gave my wife a hug and cried, thinking of how lucky I am to have her support, the support of our family, and friends, and coworkers, and even a few folks I don't even know, who gave over $8000. A lot of money, a lot of joy, a lot humbling. I say thank you A LOT.