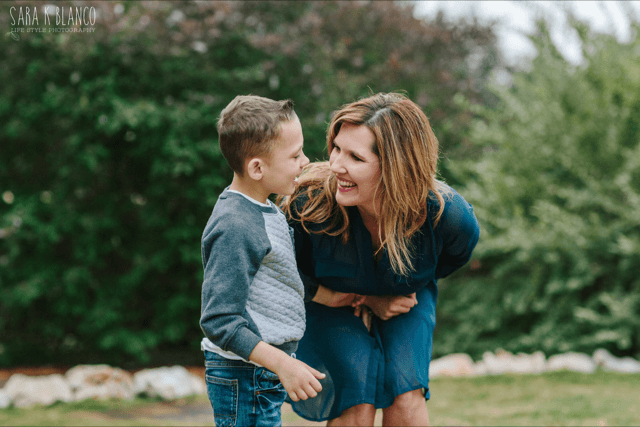 "I'd Go Anywhere for Him" – Whitnie
Every time I pack my bags I get this funny feeling. It's true that I hate leaving them behind, but I can't not go. I feel this calling and it's bigger than me. It's bigger than any of us. I've traveled to ten cities and two countries for CTD, but I'm not complaining. I'd go anywhere for him.
Right now, I'm sitting here on an airplane bound for Paris and I have butterflies in my stomach. I'm uneasy alright. But, it's not because I'm speaking publicly at a conference in two days. That's something I've done more times than I can count – and I'm prepared.
I know how important this time is. I know who will be there and how many people need me to bring my A-game. But, there is just one person that I can't stop thinking about.
He's home right now looking for me and I'm not there. He wants to honk my nose, but I'm a thousand miles away. I'm uneasy because he's counting on me and I don't want to let him down.
When Tuesday rolls around, the butterflies will be gone. I'll get on stage and deliver like I've promised him. I'll make it count like I always do. It's what I have to do – for Reid and all the others just like him.